Lakeside is designed to give Kiwis a neighbourhood they can call their own at a price they can afford. Lakeside residents will enjoy brand-new, quality homes with their own backyards, where they can put down roots and be part of a great community.

Lakeside's location combines the best of town and country living, with brand-new homes in a picturesque setting, close to an established, friendly rural town and within commuting distance of work in important employment hubs in Manukau, Mt Wellington, Auckland airport, Hamilton and the new Ohinewai Sleepyhead Industrial park that's under construction now.
6kms of walking trails
At Lakeside we've retained 75 hectares of land as a dedicated reserve so residents can enjoy nature at their doorstep. The Winton masterplan includes more than 6km of walking and cycle trails, including picturesque stretches of boardwalk which weaves through the wetlands around the shores of Lake Waikare. Substantial planting has already been completed. A new road and cycleway connects Lakeside with Te Kauwhata village.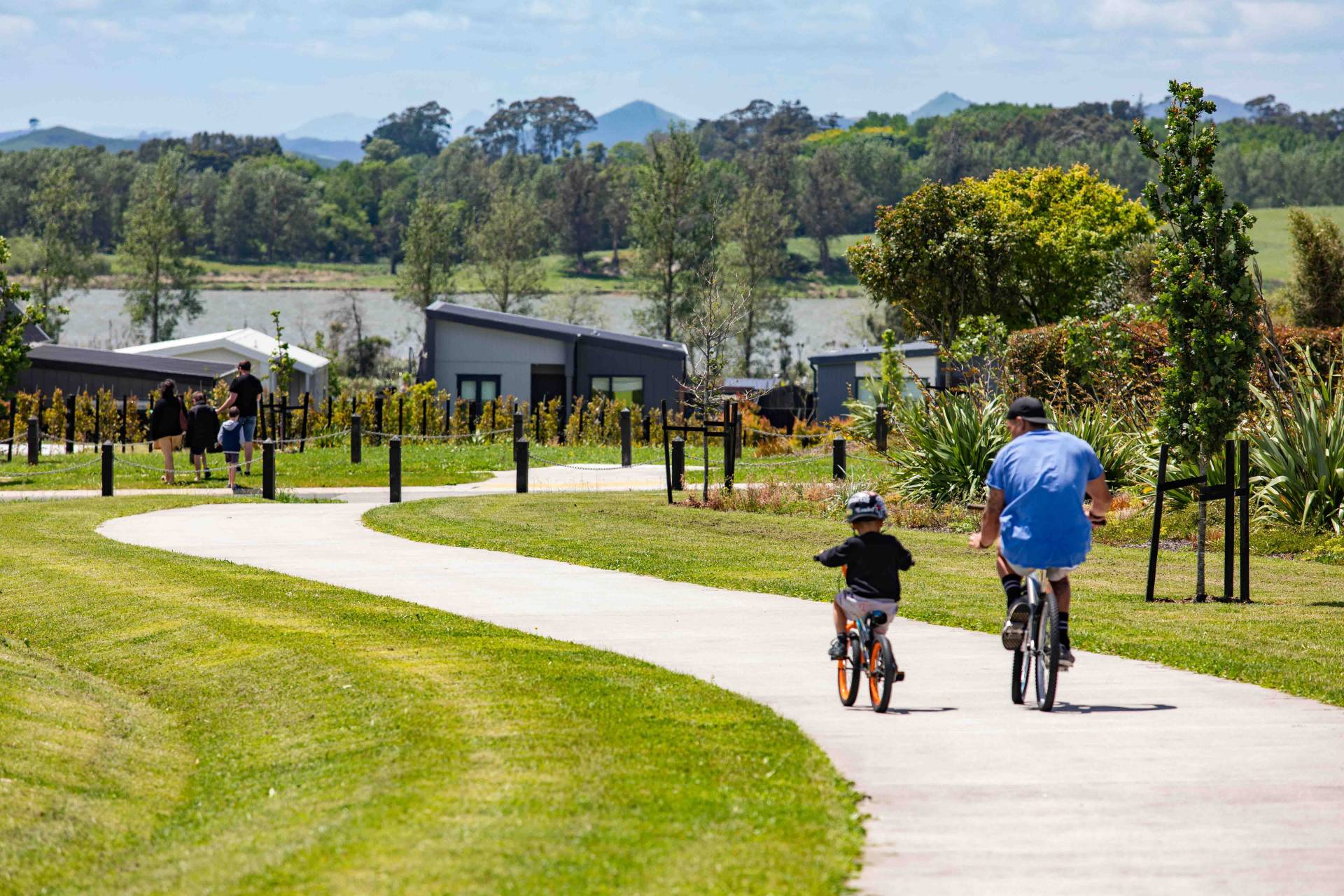 Neighbourhood centre
Work is already underway on Lakeside's neighbourhood centre. The boutique commercial hub will be a meeting place where you can grab a coffee and stroll back to your new home. Besides a great cafe, Lakeside village will include a playground, office and retail space, along with ample parking. Future development may include a medical centre and gym.

The neighbourhood centre will include a new childcare centre, plus there's a new primary school coming to Lakeside which will cater for up to a thousand children. Keep an eye on our Facebook page or the news section of this website for more info as it becomes available from the Ministry of Education.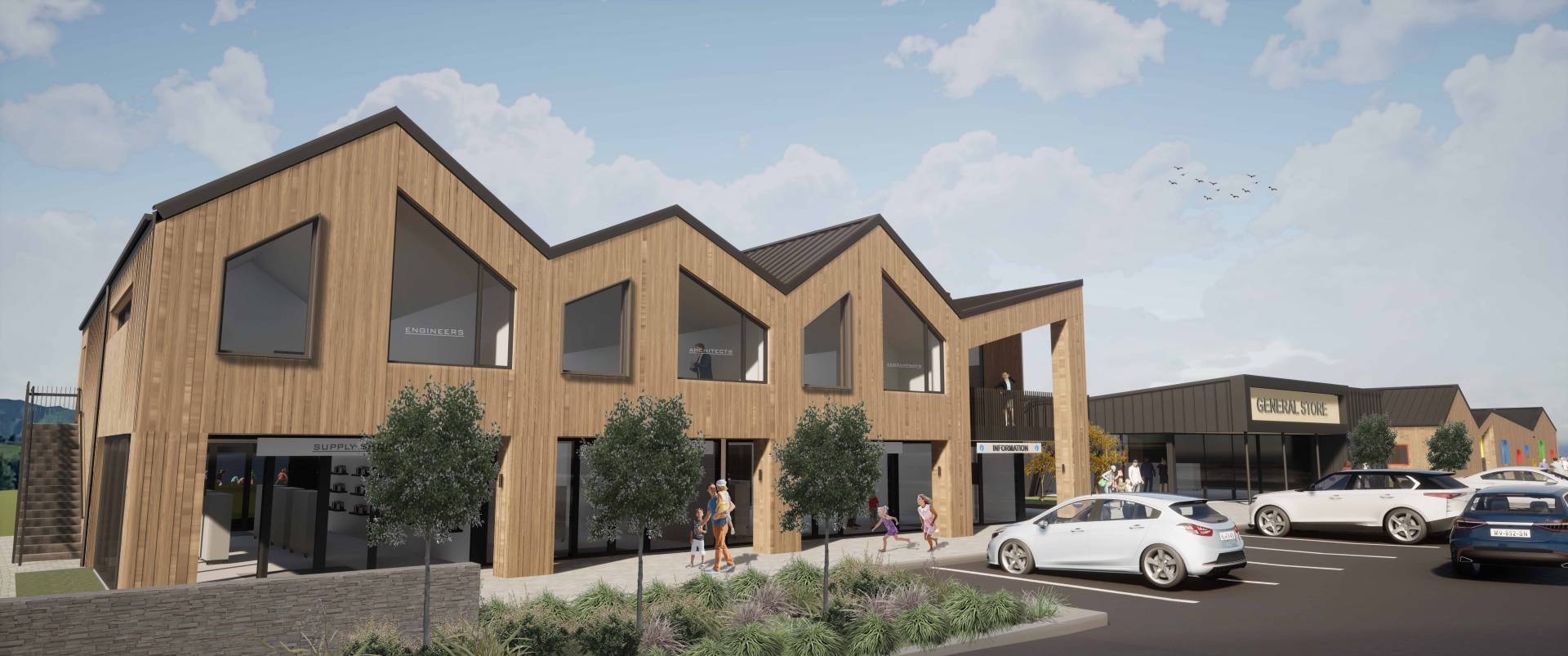 Access to Lake Waikare
With Lakeside now on the map, the public has access to the banks of Lake Waikare and its surroundings for the first time. The lake will provide ever-changing vistas and a habitat for abundant bird life, including the mātātā, or Fernbird.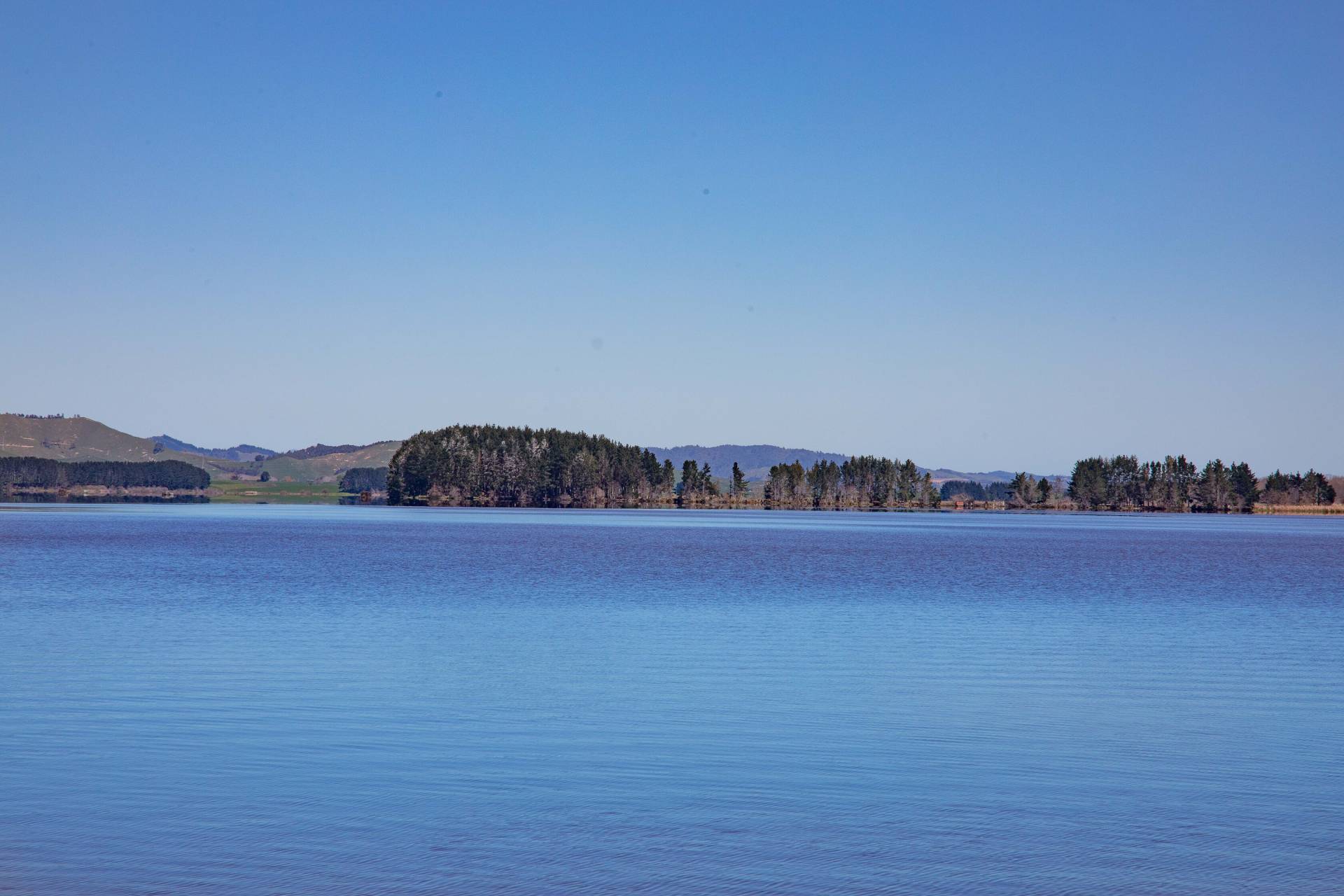 The Matata Project
The Whangamarino Wetlands are part of Lakeside's backyard and home to many species of native birds, including the mātātā bird, also known as the New Zealand fernbird. The mātātā population is in decline and Lakeside is involved in a project to support the work of the Department of Conservation (DOC) to restore the mātātā's natural habitat and help the population to thrive. If you take a closer look at Lakeside's logo you'll see the mātātā bird's profile between the 'k' and the 'e'.