Lakeside is in the heart of the Waikato, equidistant between Pukekohe in South Auckland and Hamilton City centre. State Highway 1 provides a straight run in either direction, north to Auckland and south to Hamilton, a trip of around 35 minutes in normal traffic. To reach the centre of Auckland takes an hour off-peak, and when you want to head to the beach, you're just an hour from the Waikato's iconic seaside village of Raglan and Manu Bay's world-famous left hand surf break.

Are you into fishing, diving, hiking, kayaking or cycling? Aucklanders' and Hamiltonians' playground, the Coromandel Peninsula, is easy to get to from Lakeside via SH25. Here you'll find deep, dense forest laced with walking trails and over 400kms of white sand beaches, including big names like Whangamatā, Pauanui and Whitianga, and gorgeous, secluded bays where you can go all day without seeing another soul.

Directions to Lakeside are here.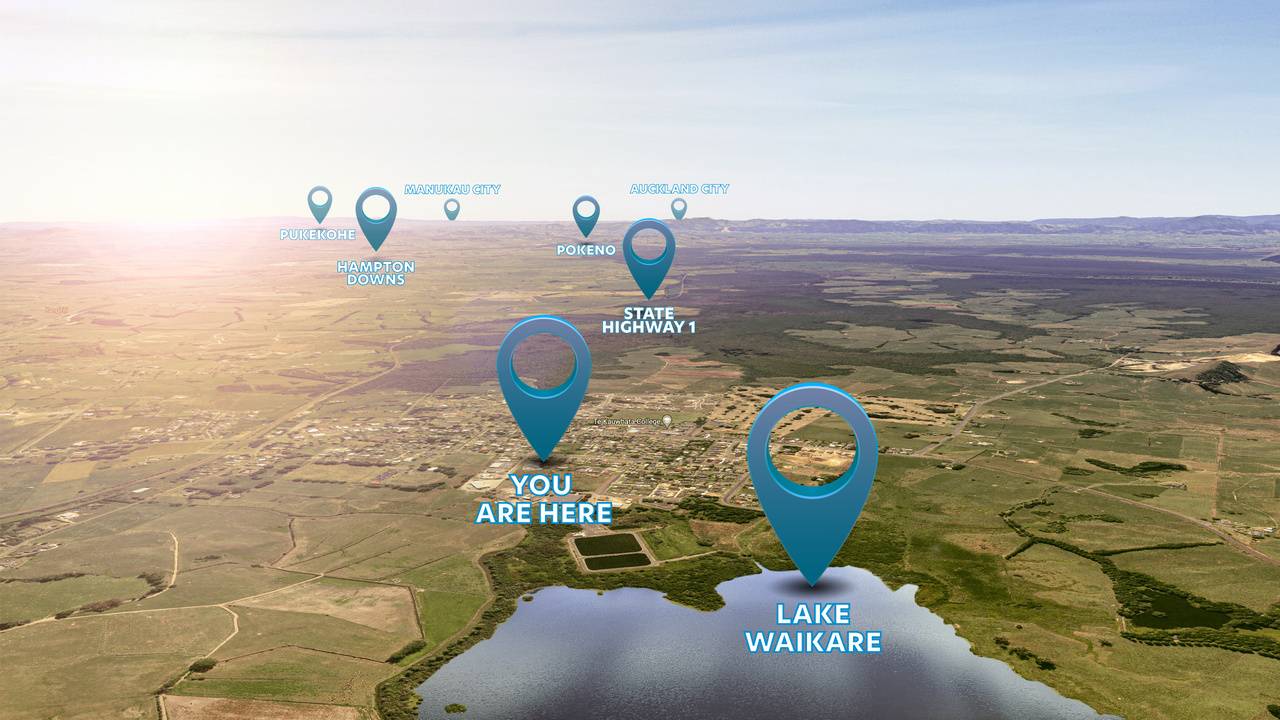 Te Kauwhata
A friendly, small town vibe
Lakeside may be brand-new, but it is close to well-established Te Kauwhata, a town in the Waikato District with a population of around 2,000 people. Te Kauwhata's Main Road has the charm of a rural village where you will find a supermarket, pharmacy, vet, and a host of other shops and services. Locals stop in at the village for a coffee and a bite to eat, or a glass of wine at the tavern. There's also a bakery for treats-on-the-go.

Clubs and community groups include the Waikare Golf Club, Te Kauwhata Rugby Club, and Bowling Club.

As well as its fabulous modern library, Te Kauwhata has several early childhood learning centres, an excellent primary school, Te Kauwhata Primary, as well as Te Kura o Rangiriri (full primary school) and Te Kauwhata College.

Te Kauwhata is one of the first places in NZ to grow grapes for wine and is the home of several vineyards, including Invivo.